Fleet Department
COMMERCIAL, FLEET & LEASING SPECIALISTS
Chilliwack Ford's Commercial, Fleet & Lease Department has a team of experienced specialists that are ready to review & understand your specific needs to help you select the right vehicle(s) and the right financing option.
Ford has a strong history in providing outstanding commercial vehicles to the marketplace, whatever the application. Chilliwack Ford accesses multiple lease programs that can be customized based on your specific circumstances, including Ford Credit's commercial lease program, our own in-house lease program (Fraser River Leasing), and multiple outside leasing options.
Deal directly with our Commercial Account & Lease Specialists, saving you both time and money as we get you on the road and working quickly and efficiently. Contact our team of specialists to learn more.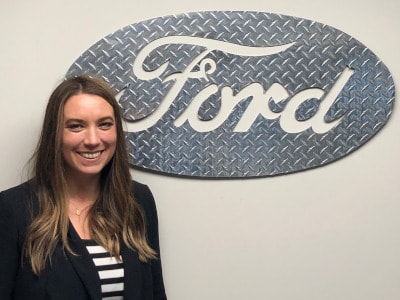 Brittany Schulz
Commercial Accounts Manager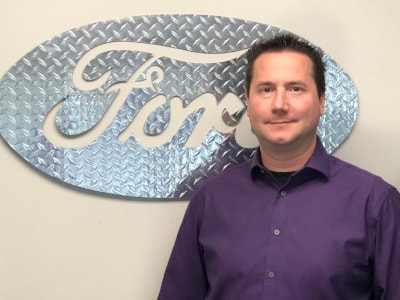 Jared Monds
Commercial Accounts Manager
A graduate from BCIT in 2002, Jared has pursued a career in professional sales ever since. He has a seasoned history across the retail, service and commercial sales sectors and was warmly welcomed into the Chilliwack Ford family in 2015. Jared settled in Chilliwack in 2002 and has grown deep and wide roots here with his amazing wife and two fabulous children.
Virtually 100% of Jared's business comes from returning customers and their referrals of friends, family and co-workers – a testimony to his easygoing approach, industry knowledge, and hands-on, can-do approach to serving his clientele. Jared sells with the highest possible level of honesty and integrity and holds to the mantras that "our word is our bond" and "a good name is better than riches".
Whether you're a Commercial Client, Business Person, or Individual, Jared will do his utmost to get you rolling in the right vehicle with the right accessories for your particular needs. Whether it's one of our herd here on the lot or a custom order from the factory, he will choreograph the entire experience from start to finish to ensure that when you drive away in your new Ford, you will wonder why on earth you ever bought a vehicle anywhere else!
Winner of the Peak Performer award in New Vehicle Retail & Commercial Sales, as well as the Summit Award for Total Fleet & Commercial Sales.